We are more passionate about massage than anyone we know and dedicate much of our time researching and perfecting the most effective therapeutic techniques. We're also constantly seeking massage products with better analgesic and anti-inflammatory effect, superior essential oils, lotions and creams. While many therapists find something that works well, we are constantly looking for what works better. This is an obsession and a passion for our company and our team and is the founding principle of ZEN Massage. You won't easily find someone who knows more about massage therapy than our staff. We pride ourselves on the exceptional quality of service, skill and experience we offer, and by the number of repeat clients we see every week. Our therapy has both immediate and long term effect.
Keegan Hughes
LMT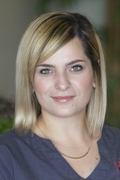 I'm a graduate of the Utah College of Massage Therapy in 2013. I developed a passion for the holistic healing of massage. My goal as a therapist is to provide a relaxing experience while also giving you the tools you need to heal yourself outside of our sessions. Most of my work consists of deep tissue with swedish mixed in for relaxation. However I also really enjoy injury work! Many of my clients come to me with a medical issue they need assistance with. Give us a call and ask how I can help!
Shar
LMT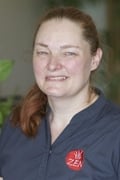 My specialties are neck and back work. I enjoy doing all forms of Massage, but I specialize in Swedish, Deep Tissue, and Reflexology.
Peter
LMT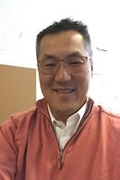 Peter enjoys working with others to ensure peak performance and believes in relaxation, recovery and rejuvenation. Currently a professional ski instructor with 30 years experience, retired teaching golf professional. As an athlete he offers great understanding of the demands of the body for performance sports and exercise.
Ian
LMT
Ian has a deep desire to create positive change in people through massage. He graduated from the Utah College of Massage Therapy and has been a Licensed Massage Therapist since 2000. He is proud to have been a member of the 2002 Winter Olympics Sports Massage Team and enjoys working with athletes to maintain and enhance athletic performance. He loves to help people relax and get relief from pain and tension using a blend of Swedish, deep tissue, and muscle specific trigger-point techniques.
Helen
GM, LMT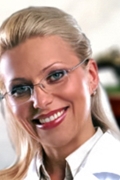 Jason Larsen
LMT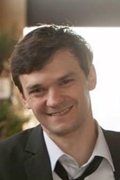 Jason has been an LMT since 2014. He specializes advanced trigger point therapy, injury, sports, and relaxing massage. He is educated in NAT therapy which deals with injuries such as Frozen Shoulder, chronic headaches or migraines, rotator cuff injuries, complex shoulder and neck issues, and arm issues. He also works with athletes who need body work before or after an event.
5520 So Van Winkle Expw, Murray
8014673529
Monday

Tuesday

Wednesday

Thursday

Friday

Saturday

10:00am - 8:00pm

10:00am - 8:00pm

10:00am - 8:00pm

10:00am - 8:00pm

10:00am - 8:00pm

10:00am - 8:00pm